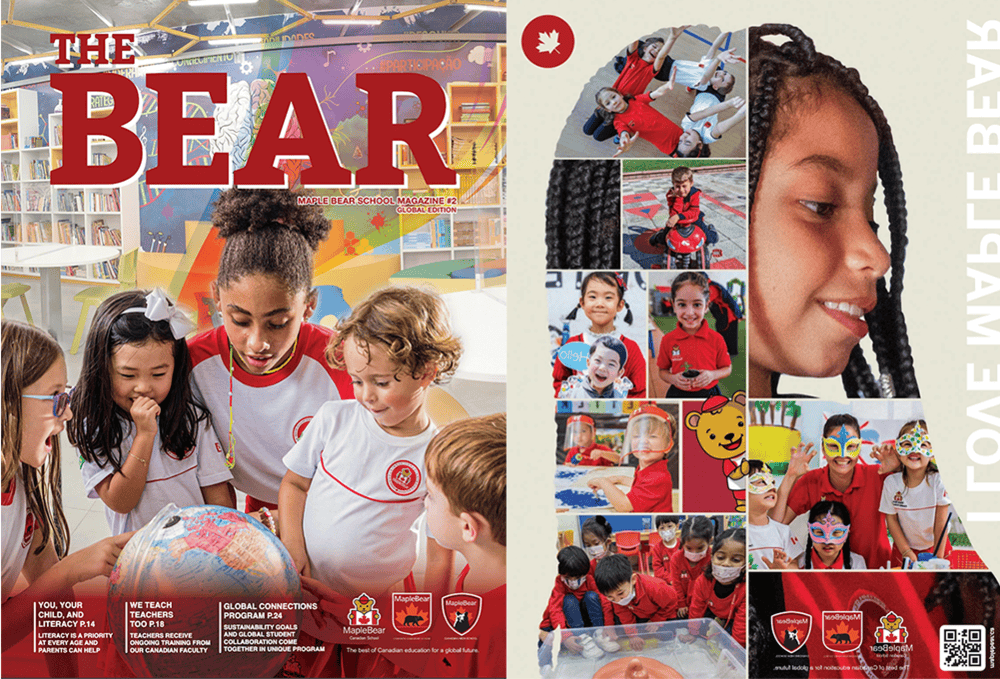 With the success of The Bear Issue #1, in Issue #2 we explore how the pandemic has compelled us to reimagine what it means to use technological tools and how our Global Connections for Sustainability provides a meaningful understanding of our environment and other cultures.
In this second global issue, read more about:
– The Maple Bear Learning Environment
– The School Everybody Loves
– My Bilingual Education …. How do I love thee? Let me count the ways!
– You, Your Child and Literacy
– Ready for PISA 2022
– At Maple Bear, We Teach Teachers Too!- Global Connections for Sustainability